Part of Your Community
Dogs West is an important part of the community and provides many services and activities to enable dog owners to better understand and appreciate the enormous potential their best friend has to offer.
Importantly, Dogs West works with the community offering advice on the care and welfare of a dog - we believe that all dogs deserve responsible and caring owners.
The main purpose of the Association is to promote sound breeding and the protection of pure bred dogs. To this end there are many regulations concerning the breeding and registration of puppies. Many competitions are held to give breeders the chance to have qualified people pass opinion on their dogs and thus assist them to maintain sound, quality stock.
The responsibility of breeding good quality dogs that are sound in mind and body is one that breeders take very seriously. Many hours are spent, reviewing pedigrees and assessing dogs before decisions are made for matings, and then over selection of puppies for breeding. The Association has the role of controlling the breeding of puppies by promoting a Code of Ethics and putting other checks in place.
Come to events on our grounds - visitors are welcome and entry is free.

Training held at the Association's grounds to teach your dog everything from being a good companion to Obedience and Agility, as well as training for the show ring and child handlers. Come and join in!
The purebred dog is far more predictable as to its temperament, behaviour, appearance, size and even colour than a crossbred dog.
Ask yourself questions such as these before committing yourself to what will be a long-term responsibility.
Dedicated dog breeders must become relative experts in many areas if they wish to produce sound, healthy dogs.
Responsible breeders care. They raise happy and healthy puppies.
Choosing a breeder and selecting your puppy takes time and thought. Remember to ask questions such as these before meeting your new family member.
Remember .... A dog can bring joy and happiness to any home when care and thought is given to its needs. The time and effort spent will be returned many times over in companionship, devotion and unquestioned love.
Only breeds where there is a Registered Breeder in Western Australia appear on this list when a Breeder has elected to advertise here.
Whatever the reason you have a dog, there are a wide variety of activities that you can enjoy with your companion - follow the links below to learn more.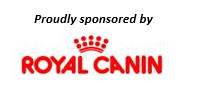 Contact
Open:
9.00am to 4.00pm
Tel:
08 9455 1188
Fax:
08 9455 1190
Email:

k9@dogswest.com

602 Warton Road, Southern River, WA, 6110