WELCOME!
Over the next 9 weeks we are going to teach you and your family how you and your dog can develop a better relationship with each, by teaching you the Principles of Positive Reinforcement Training.

In the 10th week, you will have the opportunity to work for your Canine Good Companion Certificate for your pet.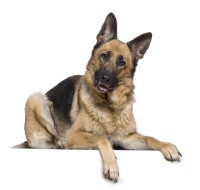 To enrol by email , please download the Canine Good Companions enrolment formand post it to the address on the form with your payment.
You don't even need to ring us, for all the required information is on this page and on the Enrolment Form!

For extra help in OCEAN REEF please ring Dave on 9304 1324 or Honey on 9349 8431
For help in GOSNELLS please ring Honey on 9349 8431 or Tina on 0419 853 381
For extra help in SPEARWOOD, please ring Honey on 9349 8431
For all Training Problems please e-mail richardson@eftel.net.au or ring Honey on 9349 8431

The difference between a Pest and a Pet is TRAINING.

During the course, there will be talks on Local Council Dog Laws given by a Council Ranger or your Instructor. We shall help you shape your dog's behaviour to become a pleasant companion and family dog.

The aim of this course is to teach you how:
To train your dog to be the kind of companion that you would like to own
To have the kind of dog that is safe with children, by eliminating stress
To have the kind of dog that makes you happy and nobody else unhappy

By the end of the course, you will know how to achieve the following:
Get your dog to come happily when it is called
Have you dog walking on a loose leash
How to have your dog sit and drop on command
How to help your dog wait calmly for you when left alone
How to groom your dog
Your dog calmly accepting friendly people approaching and touching it
Your dog calmly accepting other dogs near it

What Will You Need ?
Comfortable clothing and shoes for all weather conditions. Yes, we will be training in all weathers, rain, hail or shine!
You may need to bring a sun hat and wear your sunscreen.
Please do not wear thongs or clothes that flap in the dog's face
Your Dog will need his VACCINATION CERTIFICATE, a suitable collar with his registration disc and name tag attached.
We recommend a soft webbing lead, almost 2 m. long is best. Chain leads are not suitable.
Please bring a dog brush or comb.
You will require a dog dish and a bottle of fresh water for your pet.
Please bring the dog to training without feeding him breakfast. We use food in training and your dog will love his sliver of liver, dried and perhaps sprinkled with garlic, bits of cheese or frankfurters sliced into the size of a 5 cent piece. Cat biscuits are also well loved. The total quantity of food training aids comes off his daily food intake. Our dogs are fit, not fat.
To prepare your dog for our classes, we would like him to EARN his tucker! If you have a puppy, then he will be on 2 or 3 meals daily. Our training food is part of his rations AND special treats for new work!

At least one, maybe two meals per day are going to be fed by hand, bit by wonderful bit! Let us tell you why: Your pup is going to be greedy for his treats! HE is going to work his loving little heart out in all those wonderful training games, and unless we teach him to take the food gently, he is going to snatch!

At home, to prepare him for classes, hold the dish with food in one hand, and feed him with the other! Offer a portion of food between the fingers, not on the open hand. We want to teach our pup to take food without scraping his teeth across our fingertips! If he is careless, say "OOPS" or "Uhoh!" in an amused tone of voice, quickly hide the food in your fist and whisk it away! After five seconds, offer it between your finger tips and if he takes it carefully, just smile, or say GOOD! You CAN work silently, because getting the FOOD is his reward, or you can say GOOD, because it helps to cement the fact that taking FOOD without EVER snatching is good! Soon you can place the empty dish on the ground and place another bit of food into it for him to eat out of the dish! He will be THRILLED to see you near his dish, and this prevents food guarding!
Your pup will always enjoy his small meals, and be ready for more, earned with Happy Training!
The CAWA Canine Good Companion Programme based on Honey's Happy Training C. 1995